Nostalgia Installation and Workshop Programme
The Nostalgia Programme, which was commissioned by the Royal Docks Culture Team and supported by the Lerak Foundation, brought the immersive interactive sound installation from the London Design Biennale to the Royal Docks. Designed by María Adela Díaz, Nostalgia features 60 giant undulating rain sticks, which were activated by visitors to create sounds of water and movement. Positioned adjacent to Crystal Gardens, the sculpture and adjoining programme invited children and families to engage with the installation, reflect on the sounds and movement of water and experiment through two tinkering and making workshops. The installation took place on 7-8th, 14-15th, 21-22nd of August.
The Big Build
Inspired by Newham's Year of the Young Person, and its themes of Hope and Celebration, the iOi worked with 100s of young people across the Borough to bring their ideas to life. The Big Build celebrated the extraordinary contributions of young people across Newham, using our creative programmes to empower them with the opportunity to begin rebuilding their cultural community, together.
The reach of this special programme was immense: 2000 children and young people across 14 schools were involved in the creation of the project across its 7 locations. Its reach was also widespread with 60,000 members of the public and a digital reach of 120,000 during the month of June.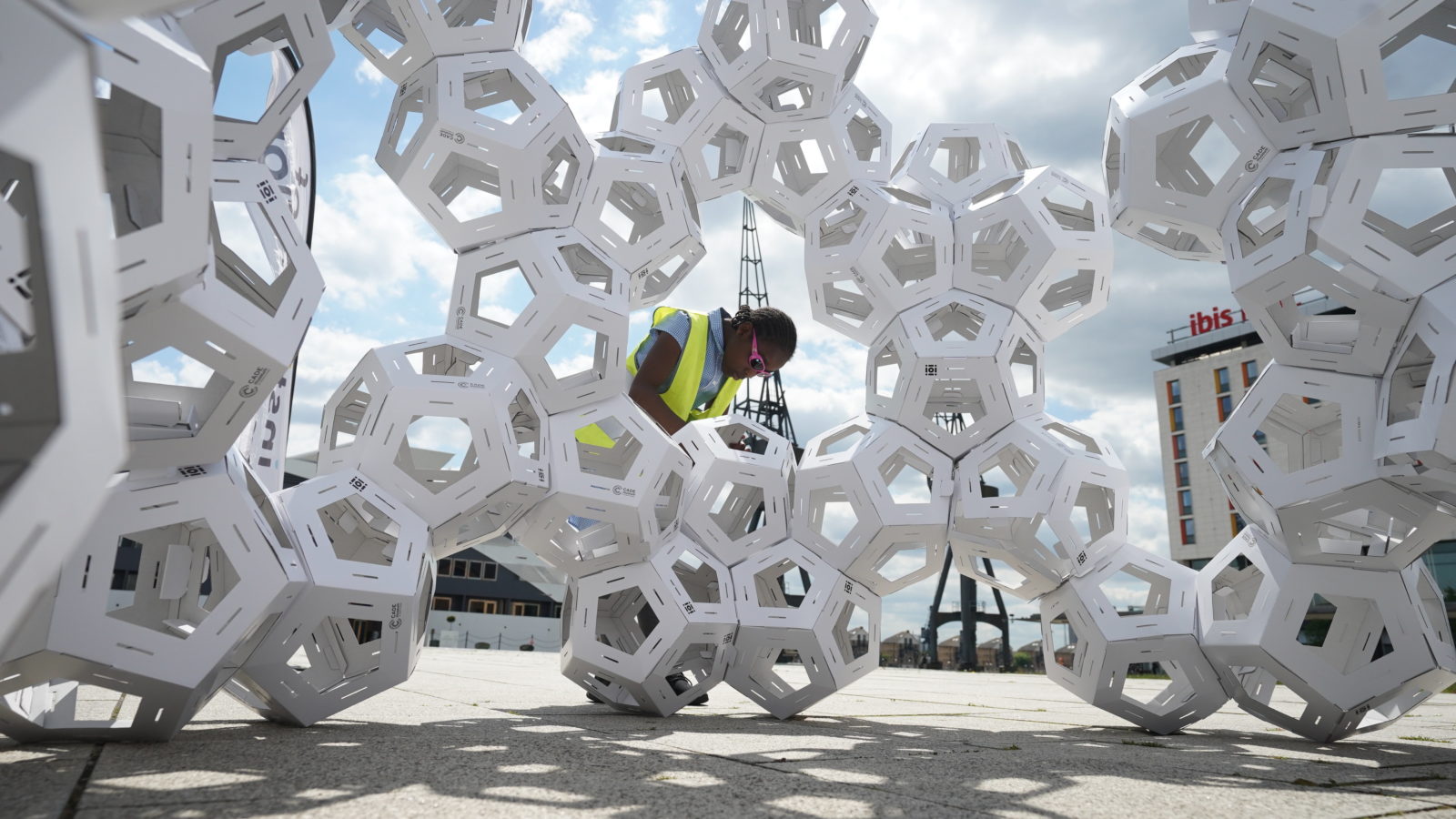 Primary School students engaged
classrooms across 14 schools involved
iOi at Home: Flying Futures
Launching in September 2020, Flying Futures focussed on one of the hardest hit communities by Covid-19, Newham. We explored creative ways to play with aerodynamics!
Donate
If you'd like to play your part in helping children re-imagine the world, Katherine Osbourne Head of Development, would love to hear from you.
Get in touch
To make a donation now, please visit our JustGiving page